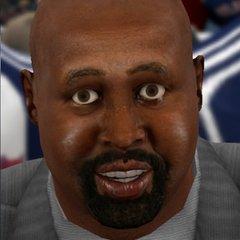 SLAENT 2016 Yahoo NFL Fantasy Football Play or Die League (Season 3) Thread of DON'T TAKE A KNEE!
This post and the next 3 or so are placeholders for the info, which is on my computer (not posting from mine!)
EDIT:
8/19
- Sorry for the wait... boy Police sure get bored listening to you when their shit doesn't get stolen.
Is it tim efor the stock intro yet? Ok, used to be part of Cloudy's NeoGAF Fantasy Football thread (links to previous seasons
1
,
2
,
3
,
4
,
5
), decided to run the show here on SLAENT.com. Seasons
1
and
2
of the league can be read in those links, and here we are for Season 3 (
link here
). So what's new, you may ask?
Well... not
too
much. Season 3 of the SLAENT Fantasy Football Play or Die League will again be Yahoo 14-16 team League, in which 8 teams will make the playoffs and Top 4 get payouts (getting 4th should get you your initial buy-in back). The buy-in will be higher this year as we get more experienced now, I like the idea of $50 since last year was 40 bucks. Settings will be a bit different this year... It's still a non-PPR league (PPR IS
STILL
THE DEVIL!), with double Flex but we'll also have 4 bench spots PLUS 1 IR spot. Defenses will get an extra tenth of a point for forcing 3 And Outs (trying to give some love to defenses). Also 16 teams will not be required; if we have 14 we'll have 14 and might switch to 5 full bench spots. We will use the FAAB system (best system), $100 budget for the whole season. You will get points for KR/PR Yards like last year. One big difference is something Enron and I talked about alot... First place will get a bigger slice of the pie this year, and will get more in the coming years... By the way, SLAENT's Private Message system has finally been implemented, so if you have any questions you can also PM me.
League Draft/Start Date: (Changed) Monday (Labor Day), September 5th, 7 PM Eastern, 4 PM Pacific
Draft:
Snake Draft
Buy-in:
$50, using PayPal
(CONTACT ME VIA PM FOR PAYPAL ADDRESS WITH TEAM NAME/SLAENT NAME!)
Payout:
Top 4
Waiver Type:
FAAB w/ Continual rolling list tiebreak
Weekly Waivers:
Game Time - Tuesday
Post Draft Players:
Free Agents
Playoff Reseeding:
No
Divisions:
No
Lock Eliminated Teams:
Yes
League Pickem:
Yes
Roster Positions:
QB, WR, WR, RB, RB, TE, W/T, W/R/T, K, DEF, BN, BN, BN, BN, IR (if 16 teams)
Kickers League Value
Field Goals 0-19 Yards: 1
Field Goals 20-29 Yards: 2
Field Goals 30-39 Yards: 3
Field Goals 40-49 Yards: 4
Field Goals 50+ Yards: 5
Field Goals Missed 0-19 Yards: -0.5
Field Goals Missed 20-29 Yards: -1
Field Goals Missed 30-39 Yards: -1.5
Field Goals Missed 40-49 Yards: -2
Field Goals Missed 50+ Yards: -2.5
Point After Attempt Made: 1
Point After Attempt Missed: -0.75
Assuming 16 people x $50 = $800
1st gets 47.5% = $380
2nd gets 28.75% = $230
3rd gets 17.5% = $140
4th gets 6.25% = $50 (get Buy-In back)
Rule Changes:
IR Spot Added
Transaction Amount Limit - 85, from 80 moves (Trades don't count)
Defense: Three And Outs Forced - 0.3, from 0.2
Everyone gets one Trade Push (Waiting period bypassed)